Who act objectively to support family businesses with lasting solutions.

Through customized, diagnostic-based projects, we support these organizations in finding answers to their challenges and significantly improving their business results.

With decades of experience managing family owned companies of various sizes, we have a bias for action and work closely with our client teams to implement solutions.

We are a multidisciplinary team that sees our role as family doctors: we seek to understanding the family's context and carefully adapt our approach to every case.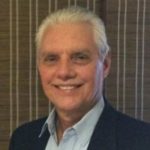 Mechanical engineer from UFF and MBA from COPPEAD / UFRJ.

40 years of career focused on the industrial market, acting as CEO and CRO in family companies of different sizes in addition to multinationals.

Certified Board Member by IBGC.

Risk University KPMG Certification in Executive Management in Governance, Risk & Compliance.

Acting as Advisory Board in privately held family companies.

Mentor of the Business Incubator at Coppe / UFRJ.